Efter 16 timmars flygtid så var man äntligen framme i Asiens "huvudstad" Hong Kong. Väl framme vid mässan så möttes man av denna syn: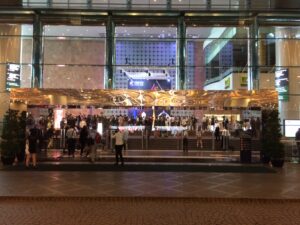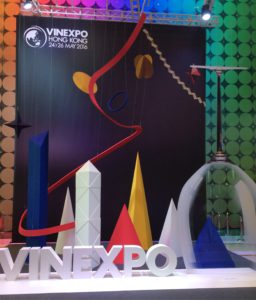 Vinexpo 2016 Hong Kong är en av de största mässorna i världen, om inte den största. Med över 16 700 besökare från över 24 länder och med 1 300 utställare från hela världen så kan det inte bli annat än magiskt bra. Dag 1 inleddes med en rundvandring på hela mässan, prova viner som man kände till men nya årgångar samt viner som man aldrig testat innan.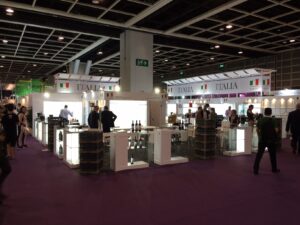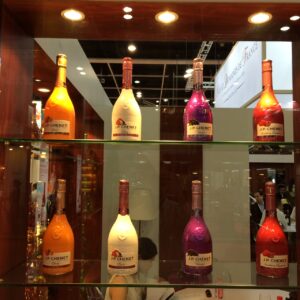 Dag 2 inleddes förmiddagen med en blindprovning av 10st viner med en Världsmästare, Arvid Rosengren närmare bestämt, samt en Vinodlare av rang som granne. Jag blev nämligen inbjuden av Jimmy Jacquet som är event ansvarig för Vinexpo att närvara vid denna provning, högst tacksamt! På bilderna nedan ser ni först t.v vinerna som vi provade sedan på scen fr. v Jim White (Viticulturist at Cloudy Bay), Guillaume Deglise (CEO of Vinexpo) and Arvid Rosengren (The Best Sommelier in the World 2016)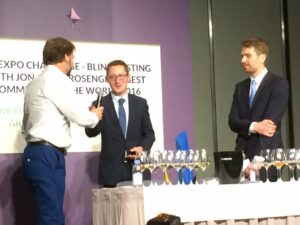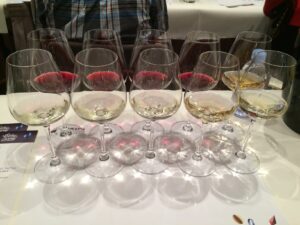 Dag 3 innehöll provningar hos diverse producenter både kända och okända för mig. Det blev bl a en genomgång av alla vinera från Cloudy Bay, inklusive deras nya projekt i Kina. Mycket intressant!